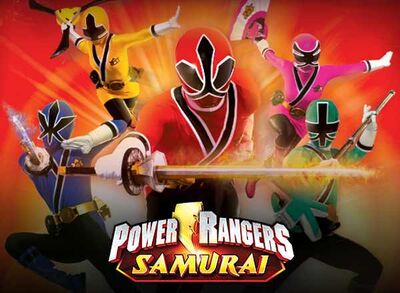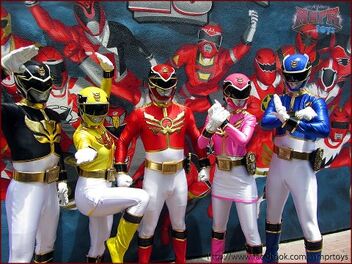 Welcome to the RangersTogether Wiki
Edit
This is the unofficial Saban Brands era-Power Rangers wiki.
The wiki explores what newer Power Rangers seasons are airing now on Nickelodeon and Nicktoons, starting off with Power Rangers: Samurai /Super Samurai and its American adapt and its Japanese Sentai counterpart, Shinkenger. Come 2013, to celebrate Power Rangers' 20 year anniversary, we will begin adding on articles about the highly-anticipated Power Rangers: Megaforce and its Sentai precursor Tensou Sentai Goseiger .
Guess Who's Coming Soon?
Edit
The new Power Rangers season has been announced this past season, while Super Samurai's first batch of episodes were finished airing. It was common in 2011 that the presumed American dub of the 2010 Super Sentai
Tensou Sentai Goseiger
would be the official 20th series of Power Rangers in 2013, since Samurai is a two year deal with Nick. Therefore, Megaforce has happened to be developed but is currently not ready to air until February '13 on the network. Saban's Power Rangers: Megaforce will be produced the same way as Samurai/Super Samurai - split into two seasons (20 episodes year 1, the next 20 the next year), an aggressive marketing campaign, etc. - Anthony Marsh, Jr. , June 28, 2012.
Other Power Rangers Wikis
Edit
If you like to visit others, check out
Latest activity
Edit